PROJECTS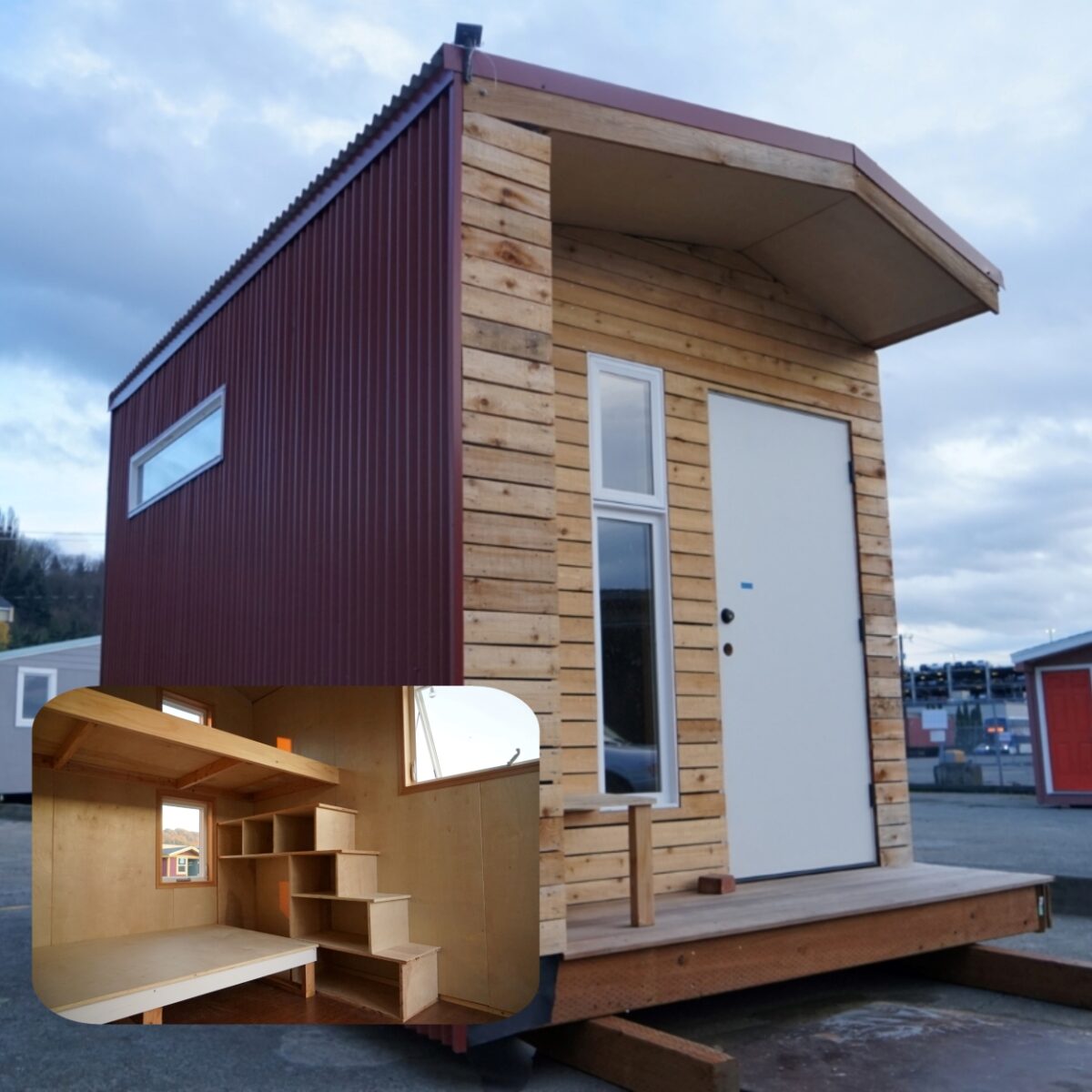 Vivaldi House
Named after one of the composer's most notable works, the Vivaldi House was designed to be a safe and cozy space for all "four seasons." Our group of 12 Franklin High School students worked with architects from Mithun throughout the fall of 2017 to design this home with their client in mind: a person experiencing homelessness in Seattle. Reconvening in the spring for the build retreat, the students, Sawhorse volunteers and our builder leaders with Heirloom Quality Modern, framed all four walls and floor in only one weekend. Most of the students had never picked up a hammer before, not to mention a power tool!
Each Wednesday after school for 8 weeks, students, builders and Sawhorse staff gathered to progress the Vivaldi House. The students were thrilled to work on the roof, perfect the spacing of the horizontal cedar exterior cladding and watch their design come to life. The students told us that they would look out of the windows during school to the lawn where the build was taking place and look forward to getting sawdusty after class.
From this program alone, 3 students entered into our pilot Student Ambassador leadership and job readiness program. The Vivaldi House was completed and placed in a village in 2018. This house also contributed to our goal of completing 10 tiny houses in 10 months.