PROJECTS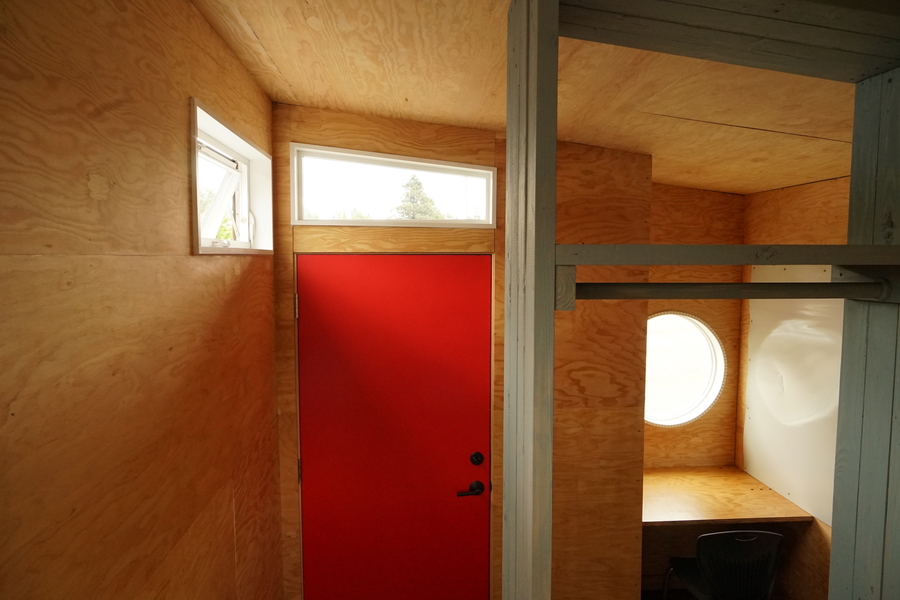 Salish House
Sawhorse's all-women's program engaged 12 youth and five professional builders, all female-identified, in creating the gorgeous Salish House. The team put the finishing touches on this unique student-designed tiny home in 2018, when it was delivered to the first all-women's tiny house village.
Teen girls from schools all over Seattle banded together to draft this design and execute it, guided by mentors from Olson Kundig and LMN Architects.
Students drew their inspiration from a visit to a tiny house village and tailored the design to fit the needs and desires of people experiencing homelessness. Highlights include a "circle window," a built-in interior with a desk, storage, bed, and closet, and a cheerful red door to welcome residents home.
After Salish House took its place in the Whittier Heights village, were honored to receive this beautiful poem written by the new resident. [click here] to read – content warning: abuse.