MISSION & EQUITY
DIGNIFIED
WORK
TOGETHER
Our mission is to foster confident, community-oriented youth through the power of carpentry and craft. Sawhorse Revolution strives to see, acknowledge and identify the intersections of individual, cultural, and institutional racism and social injustice. We are inspired to create equitable change within a framework of "feet-on-the-ground" education, empowerment, and leadership, in and for our community.
Read More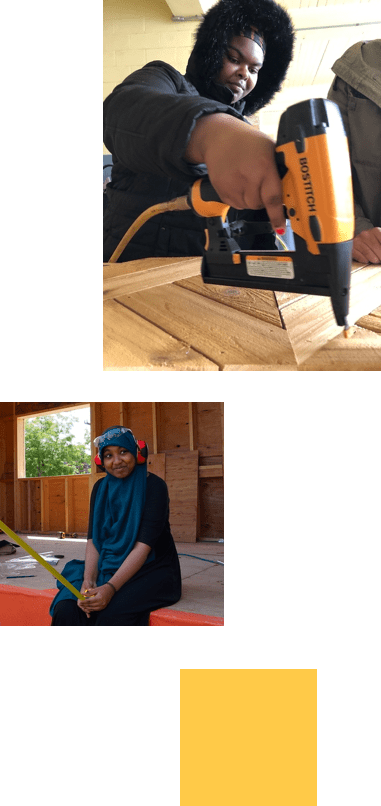 MANIFESTO
REMEMBER THIS!
Remember this! Life is so much bigger, so much stranger than you can ever know. Do not ignore this truth for the sake of comfort or convenience.

All humans deserve nourished bodies, adequate shelter, clean living conditions, and basic medical care. Yet, beyond these tangible necessities, there exists a fundamental psychic need which all humans require. That need is dignity.
Read Manifesto