PROJECTS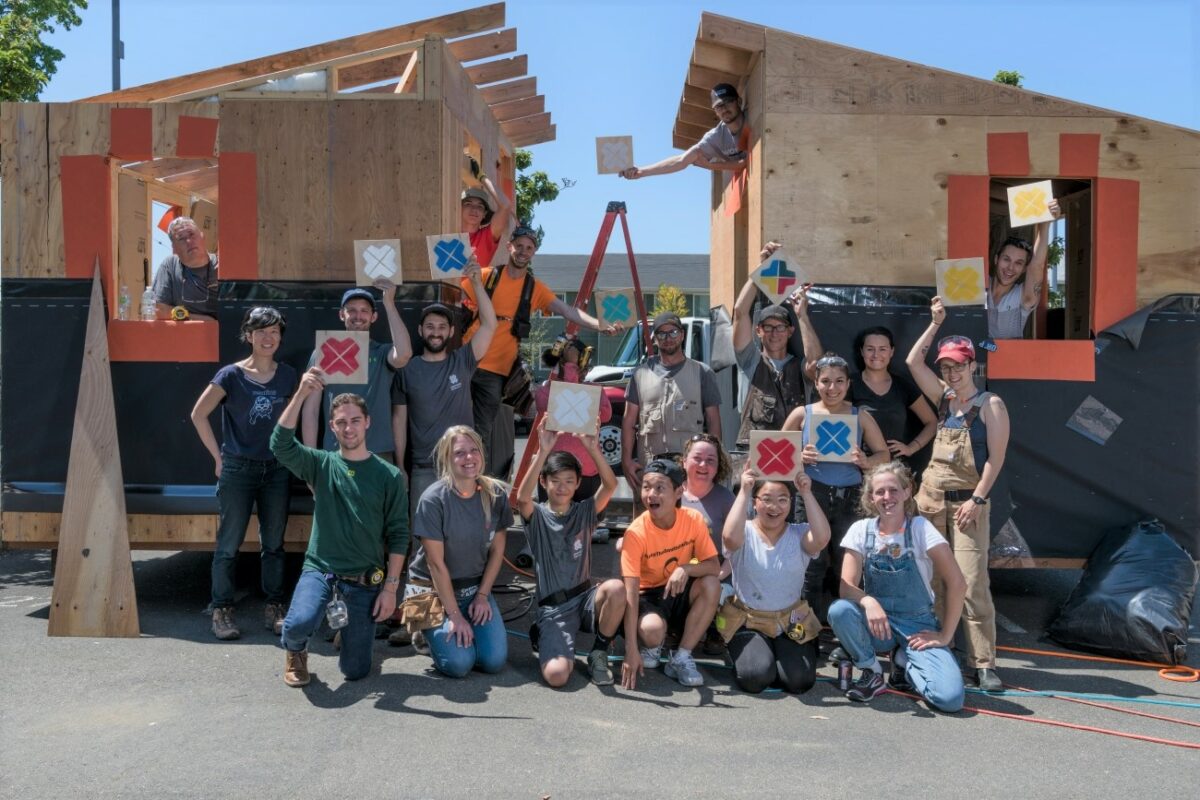 Tom & Jerry Houses
In the largest series of builds we ran this summer, Sawhorse formally launched our pilot Student Ambassador Program, an employer-partnered job readiness training program that engaged 10 of our top students in co-leading community and corporate groups through ten, day-long building projects.
The two houses built through this series of community builds, lovingly dubbed, "Tom and Jerry," were designed slightly differently than many of our uniquely-designed tiny homes. These two were designed in collaboration with a local architect in order to create an easy-to-build tiny home, similar to the LIHI model. The exterior utilizes simple materials, like T1-11 and asphalt roofing, while the interior is a creation of LMN Architects' shop crew. The prototype interior is entirely machine-made, created from high-quality plywood on a CNC router, while the shelving and bed systems themselves are designs that could be mass-produced and placed in all of the Seattle tiny homes, providing residents customizable storage and sleeping areas.
Our volunteer groups brought energy and passion to the job site, including community members who came aboard for our Sack Lunch Build Day, and builders from Workers Advocating Gender Equity (WAGE) and Pre-Apprenticeship Construction Training (PACT), LMN, Schuchart/Dow, MG2 Architects, and BN Builders. We got a little celebrity treatment in July when Seahawks KJ Wright and Mike Morgan and our friend Ali Samael joined us for a weekend, raising walls and painting panels like the champions they are. A hard-working team from Amazon helped us install the finishing touches, alongside Program Manager Sam Schultz and her tough mama Karen, who generously joined us for an almost 12 hour day. Hard to believe all that can be accomplished with dedicated community members and a whole lotta snacks.