PROJECTS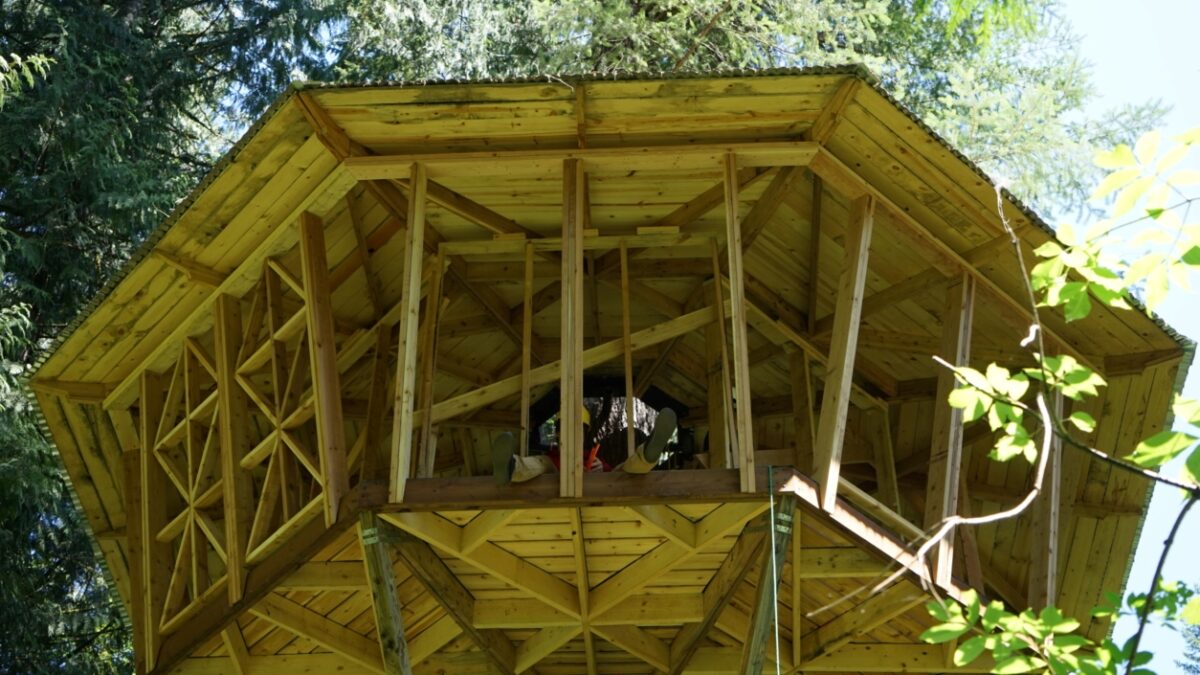 Treehouse Remodel – Summer Camp
For our 2018 and 2019 summer camps, our team took on the renovation of our first-ever project: an octagonal treehouse perched high in the forest canopy at Smoke Farm. We stripped the old platform to its bones, then added new deck framing, new decking, and an octagonal hipped roof. Barron Peper and Patrick Brennan put together a gorgeous, mandala-like design that is intended to honor the tree, and give visitors the best possible view from below, thanks to the creative geometric framing.
As for student learning, Summer Camp is our most immersive project. Youth worked for more than 50 hours with professional carpenters on a variety of projects in the shop and at height. Some of our youth began the week having never touched a power tool, and by week's end were making compound miter cuts and welding steel brackets.
Camp highlights included builders from Wild Tree Woodworks teaching teens their canopy-based craft, the brain-breaking triumph of creating eight double-compound angled roofing panels and hoisting them almost 40' above the forest floor, and, as one student put it, "dinner."
Help us climb higher!
Building treehouses and building confidence are possible with your help!