PROJECTS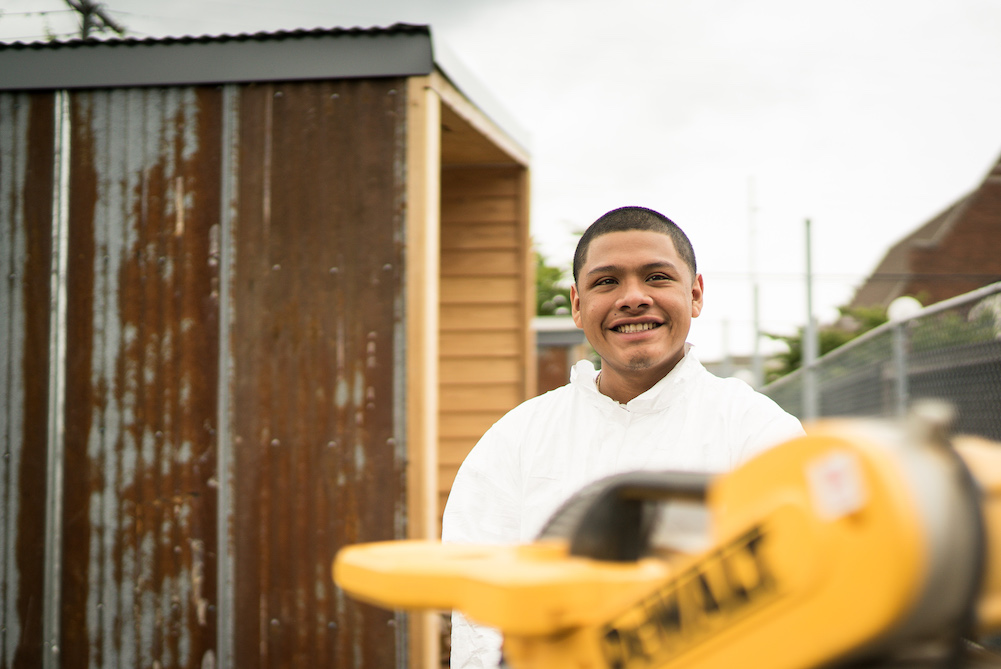 Salvage Houses II & III
Sawhorse Revolution's Interagency Academy programs work with some of the most vulnerable youth in Seattle; students at IA face multiple structural barriers to success, and every year these youth impress us with their tenacity, their humor, and their willingness to take risks and build inspiring projects. In 2018, Interagency students built two tiny houses of salvaged materials and began an accessibility renovation of the Sawhorse program center at their school.
Winter quarter kicked off with mentorship from Vicky Tran of Method Construction and Mimsy Sims of Metis Construction. Students built modular bed/desk/storage units for interior of their two tiny homes. Under the tutelage of Matt Rhodes of Rhodes Construction, a new cohort of Interagency youth finished the homes in spring of 2018. In the fall quarter, Rhodes Construction led the charge on two ambitious projects: demolishing and re-building our Interagency shop's entrance way and constructing modular decks with stairs for tiny homes in villages.
Interagency is a job readiness program, and in 2018, we saw amazing results for our students. After our winter program, 3 of our 8 students were offered internships or jobs at mentor firms. Additionally, half of the Student Ambassadors selected for our pilot career training and leadership program were Interagency alums.