PROJECTS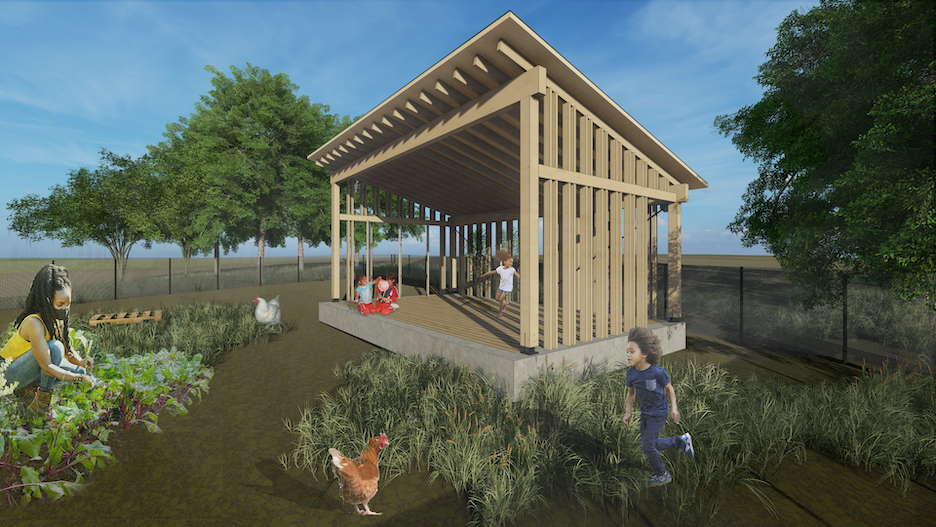 Upcoming – Nurturing Roots Build
Designers Stephanie Onuaja and Choua Vang are working with Sawhorse Program Director Sam Schultz to draft out a large kitchen / outdoor shelter space for Nurturing Roots Farm. Founded in 2016, Nurturing Roots is a community farming program focused on providing affordable, sustainable alternatives to high-end grocery markets for families living in the community.
This project will be our pilot build for returning to small, outdoors, masked, and socially-distanced builds with students since returning to work after the pandemic shutdown.
This project is part of our all-women's program suite. Sawhorse Revolution believes that trans women are women. Our all-women's programs are inclusive of non-binary individuals who would like to join.
Scroll down to donate today to support this incredible project!