PROJECTS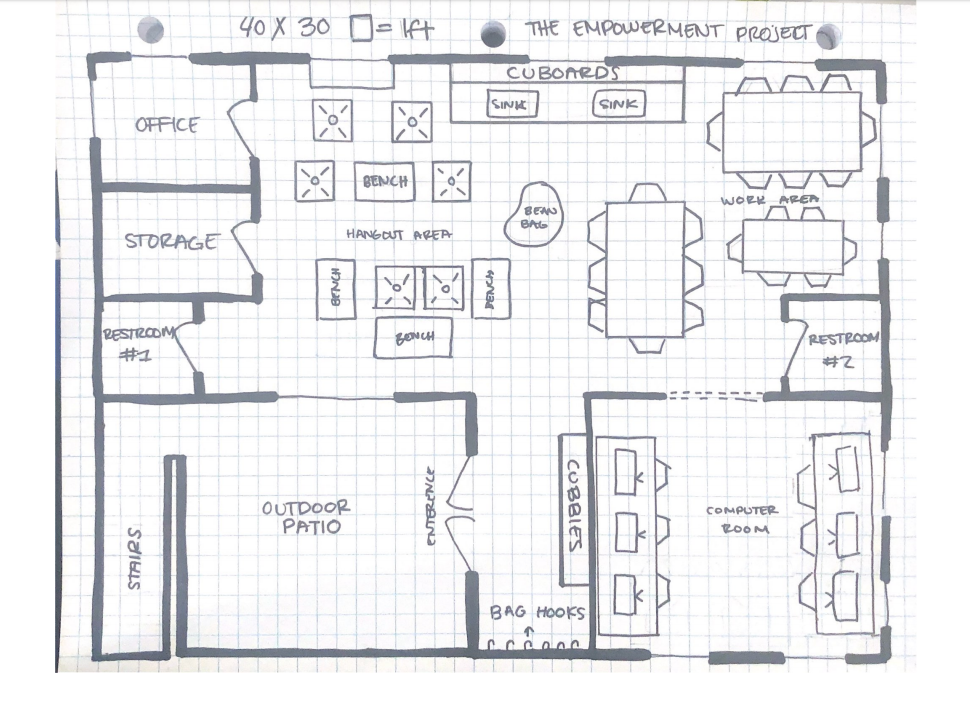 Neighborhood Impact Design Program
In the face of the ongoing Covid 19 pandemic, Sawhorse staff created a suite of fully remote programs to bring hands-on learning out of the classroom and into our students' homes.
Our Neighborhood Impact Design Program asked questions like, "What needs do you see in your neighborhood?" and "How can these needs be addressed through design?"
The course was broken into several segments – beginning with an intro to design, in which students built book stands from paper and cardboard. Weeks two and three focused on visual representation,  scale, proportion, and technical drawings. Then the cohort broke into groups and brainstormed different areas of need, and each student presented a final thesis floor plans of their proposed projects – as seen in the cover photo here!