PROJECTS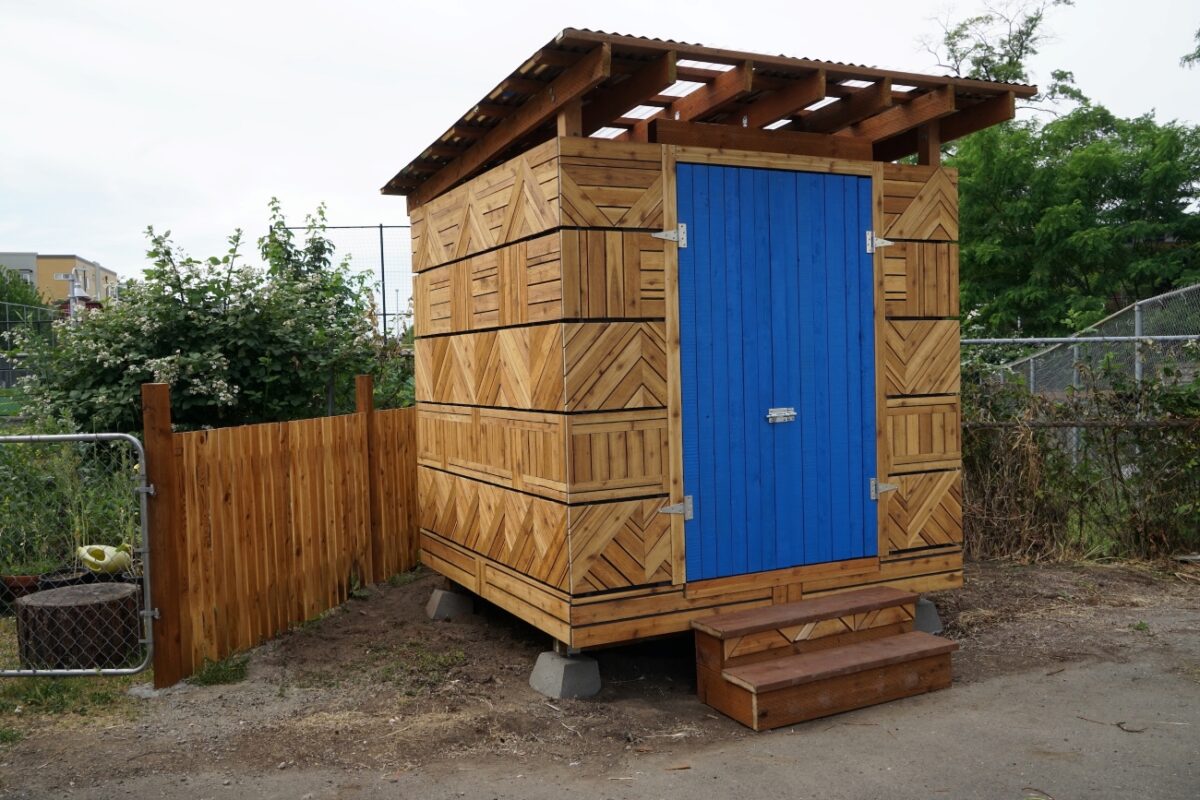 Africatown Center Garden Shed
As part of a meaningful collaboration in the Spring , our Interagency Academy students brought to life a vision developed by members from Africatown Center for Education and Innovation (ACEI) and designers from the American Institute of Architects' Diversity Roundtable.
Drawing inspiration from both traditional and contemporary African architecture, designers came up with a beautiful structure suited to the needs of the ACEI farm and garden here in Columbia City. Though this project was straightforward in scope, no design-build project is too small to be rooted in concepts that are culturally, historically, visually, politically, and/or artistically relevant. To design is to make a statement, and we appreciate the deeply thoughtful design by the folks at AIA Diversity Roundtable and Africatown Center. With the guidance of our lead builder, Emmy Smith, and help from our superstar volunteers and interns from the Wood Technology Center, the students were able to translate this design into three dimensions and build the full spectrum of framing to detail work.
With so many individual details and pieces, this project saw our students rising to the challenge and excelling on the saws, drills, nailers, and staplers as well as getting to do quite a bit of creative design and problem solving themselves. Additionally, they were able to discuss the design with the designers and client to get more insight into the roots and impact of their project. We couldn't be more proud of this truly rad Interagency cohort!