PROJECTS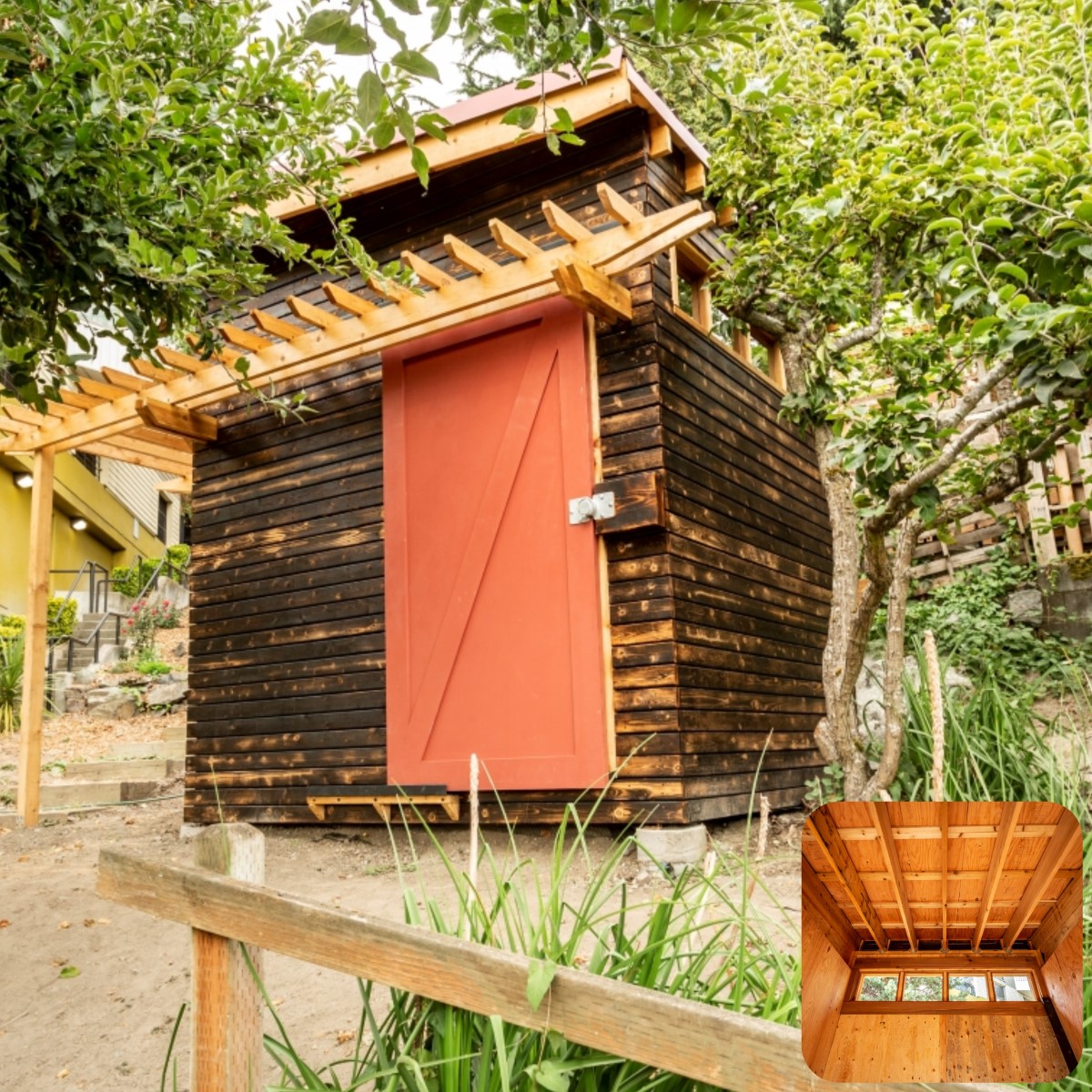 Danny Woo Garden Shed
Program Manager Meg Hartwig blazed the trails of student virtual design with architects from AIA Seattle's Diversity Round Table. With the design phase held via Zoom, students worked diligently for 8 weeks to conduct virtual site visits, learning the fundamentals of architecture, and about the venerable history of Seattle's International District.
Students hailed, themselves, from the area, being part of WILD – the Wilderness Inner-city Leadership Development program at InterimCDA. As part of our expanded pandemic response, all students received stipends and wraparound service support, along with all of the creativity and collaboration we can muster over Zoom.
In the summer of 2021, an enthusiastic group picked up where the remote design left off and brought this building to life on site at Danny Woo Community Garden. We built on long, hot days, hauling materials up and down several sets of steps to the shed's site. As a team, we particularly enjoyed lending a hand to the elder gardeners whenever they needed sticks or lumber cut for their own garden plots.  Thanks to all the students and volunteers that made this gorgeous structure happen!
Danny Woo Garden Build
Support International District Food Independence as well as our students learning architecture and construction with your gift today.