PROJECTS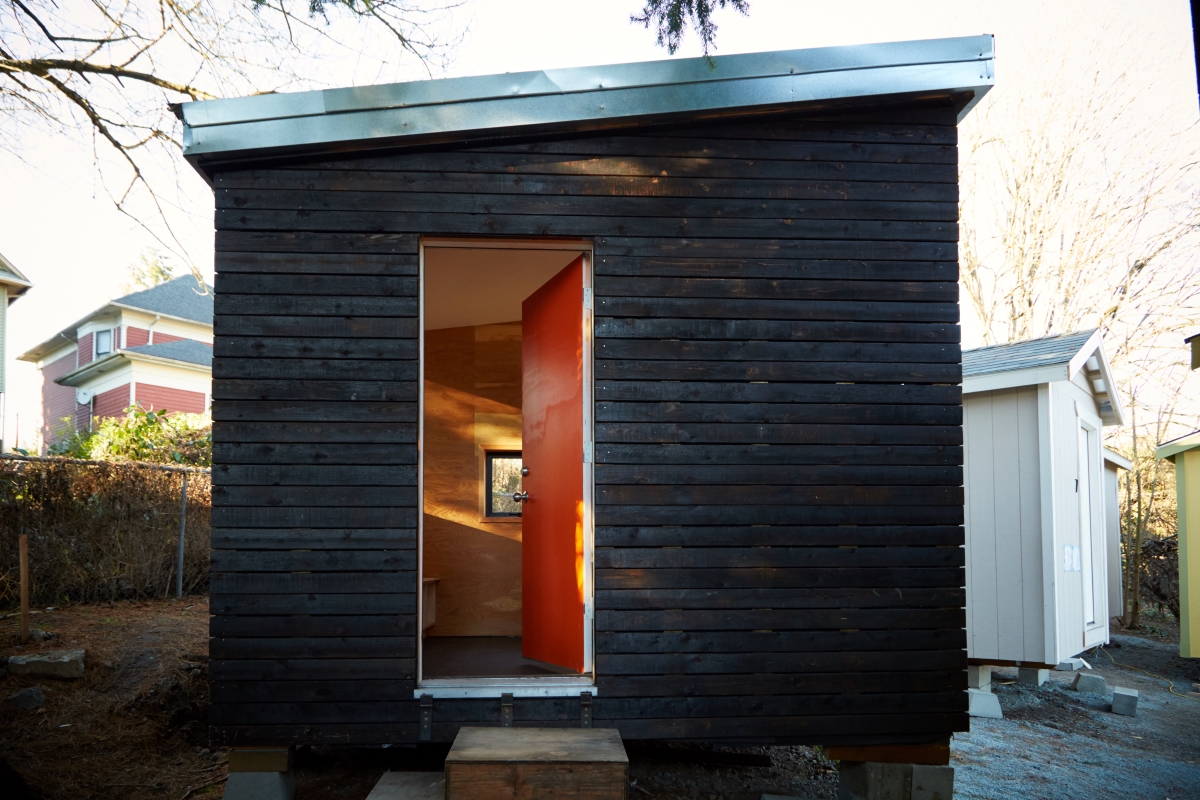 The Nest
Our Impossible City program continued with a second tiny home built in the fall of 2014 for Nickelsville, a coalition of homeless encampments. This project marked our first full-year design/build program. Sawhorse students worked with professional designers from Olson Kundig, an award-winning architecture firm based in Seattle. This team created the designs, materials, and motivations for The Nest. Students had to consider the basic human needs of those experiencing homeless. The design phase involved numerous meetings with residents of Nickelsville (self-dubbed "Nickelodeons") as well as a final presentation to residents and designers to approve the design.
Building began during a frosty weekend in winter of 2015 at Smoke Farm, the rural Arlington hosting grounds of our annual Summer Camp. Students were led by Matt Cary, expert builder and founder of Heirloom Quality Modern.
The Nest was built over a 10 week period through the spring before being installed at Nickelsville's newest site in Seattle's Central District.