PROJECTS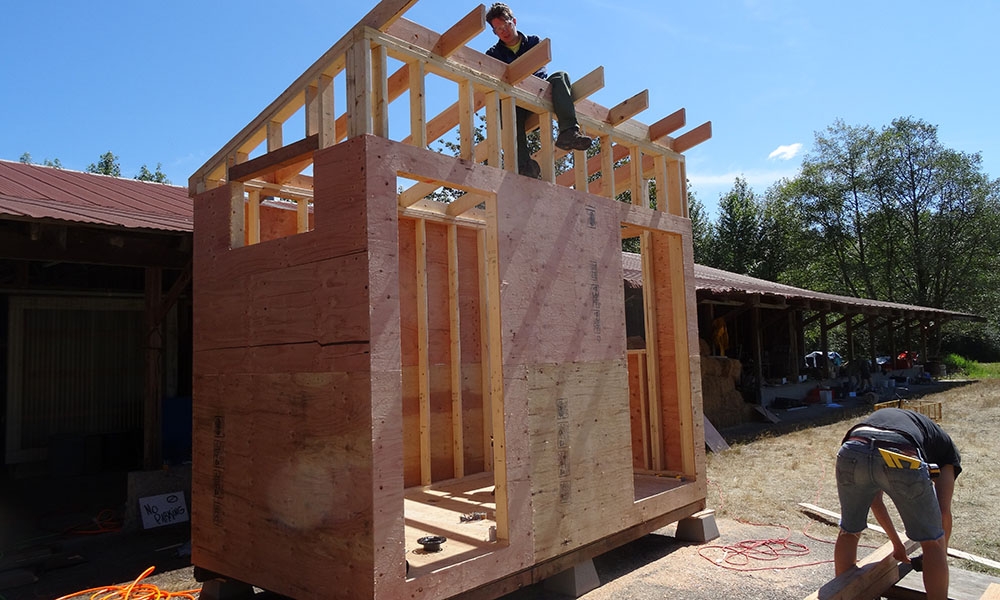 Nickelsville Bathroom
Our 2015 Summer Camp at Smoke Farm, dubbed the Urban Morphology Lab, was split into several different groups, with most of the camp working on projects related to the Impossible City, our ongoing effort to build small structures for those experiencing homelessness in Seattle. Part of the camp worked on a bathroom for an encampment in Seattle.
Students and counselors spent the week learning basic carpentry skills, swimming in the Stillaguamish River, and enjoying communal meals, as well as a few bonfires. The bathroom was driven down to Seattle from the farm and installed at a Nickelsville camp in Seattle's Central District.
Another program, led by Micah & Matt Rhodes, outfitted the bathroom with an ADA accessible ramp. This in-city program was part of our ongoing partnership with the Interagency Academy, Seattle's last chance public school system with targeted initiatives for at-risk high school students. The ramp was completed as one program of the Master Builder's Association's annual Rampathon, where community members build free wheelchair access ramps for low-income housing.