PROJECTS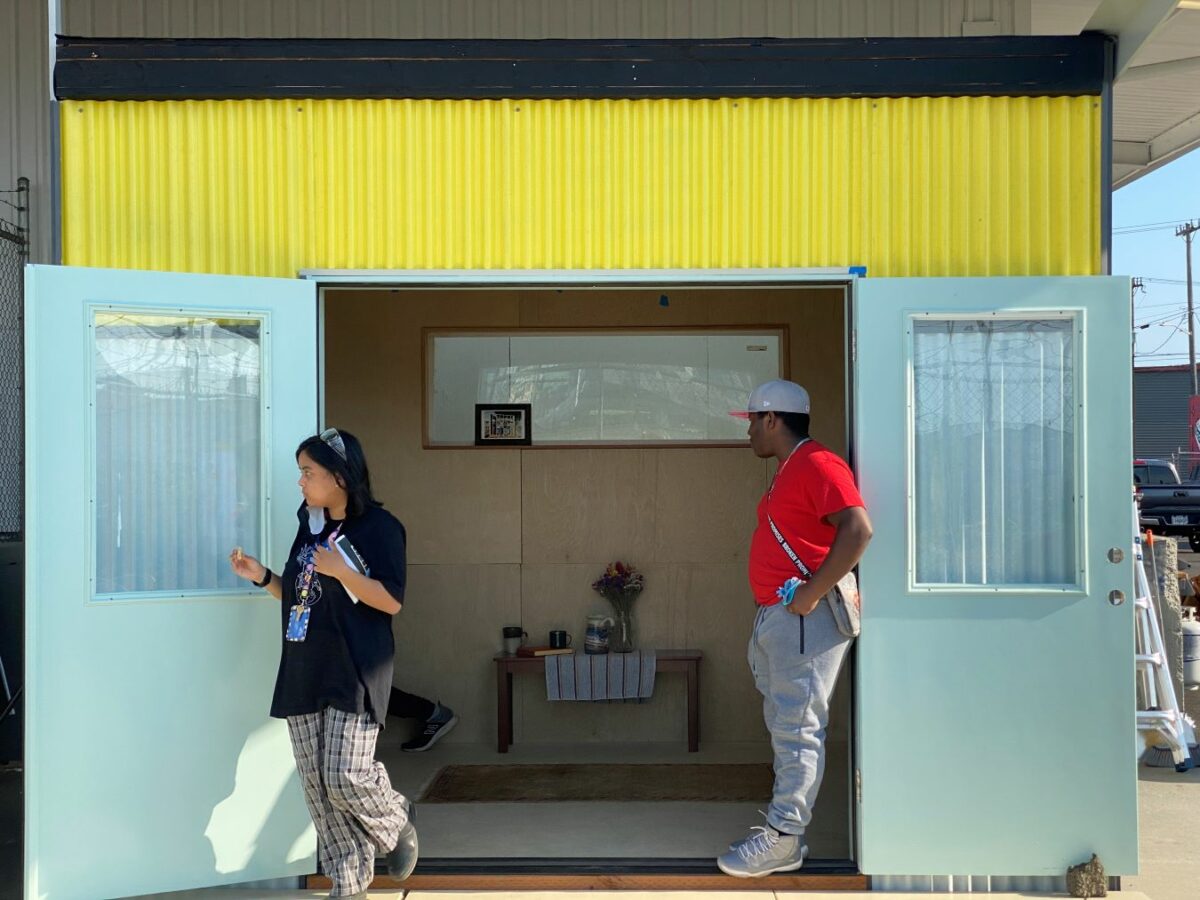 Resilient Environments Lab
Our Resilient Environments Laboratory or "RELAB" creates a safe and open space for youth to learn, talk, and "think big" about shelter, health, and community as pertains to our houslessness crisis in King County. We got to better understand the "state of the union" in King County, from statistics and legislation,  to the question of "how are folks poor."
Along with mentors from AIA Diversity Roundtable (shout out to Crystal Day, Breanne Taylor, Margaret Knight, and Rio Namiki), PBW Architects' David Burns, and Bradford Gerber of the Low Income Housing Institute, we explored our local shelter system and how folks access it, as well as how community is formed in unsheltered populations, and discussed the largest health impacts that disproportionately effect our unhoused population. We hosted visiting speakers from REACH Outreach and Case Management, and held a class focused on health with a visiting Street Medicine Professional. We even took a tour of a tiny house village to understand best transitional housing options and site-plan design in forming a community.
In the spring and early summer of 2023, our RELAB team designed and built a mobile kitchen unit for Camp United We Stand – the county's longest-running community of people experiencing homelessness. This weatherproof, wheelchair-accessible structure was designed to fold up for easy transport when the Camp community needs to relocate. Huge thanks to Dovetail General Contractors for their help with fabrication of components, construction, and problem-solving.
We are so proud of our students from Interagency Academy, NOVA, and Rainier Beach Skills Center for joining us in exploring this sensitive and personal topic.