PROJECTS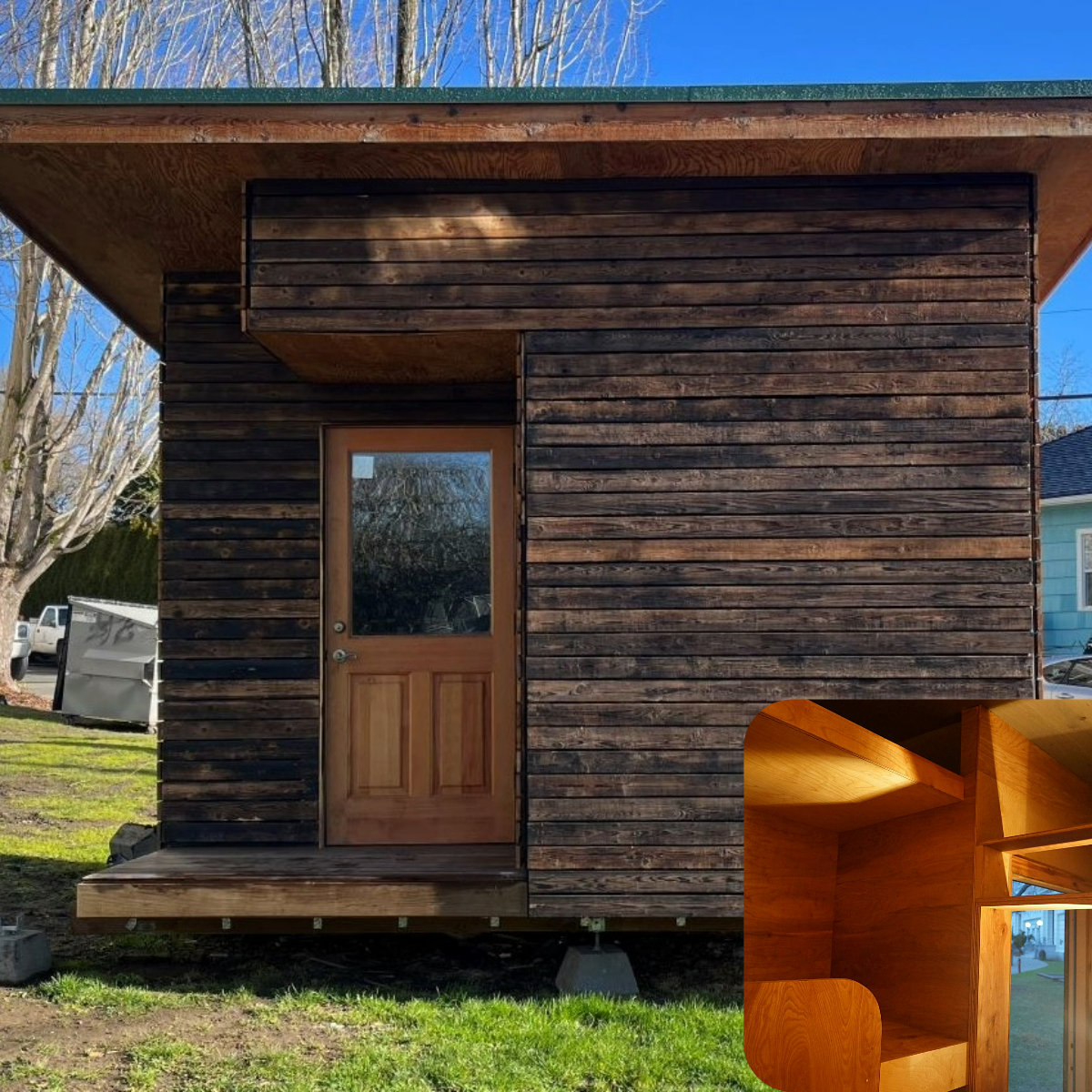 Not-a-bunk-bed House
In the spring and fall of 2022, Sawhorse Program Manager Marcus work with Franklin High School youth to create a tiny house for people experiencing homelessness designed by NOMA – the National Organization of Minority Architects. With 15 youth from FHS under the tutelage of Dowbuilt carpenter Joe Miller. Students especially loved the burning the shou sugi ban siding and thrived in the focused, collaborative group atmosphere.
During the winter and fall, we shifted focus to an interior buildout with custom cabinetry. Students were introduced to new tools and techniques compared to the tools used to construct a house. The new favorite tool was the router. It can be bit much to wield for new users, but this group took to the tool well and it soon became a favorite. To create lids for four modular storage boxes (that could be used as seating or for a bed platform), they each took turns jig sawing out the rough shape of the handle and then using a jig to finish out the shape with the router. All of them were amazed by how well the handles turned out and were all very comfortable with the router by the end.
We celebrated the completion of Not-a-bunk in January of 2023, and students and mentors got a chance to share a note with the future residents of the home on a chalkboard wall.
Congrats to our students on their completion of this multi-term project! Special thanks to all our mentors and volunteers – Jasmine, Becca, Marlee, Alex, Joe, and to the Wood Tech students and teachers who helped us move the project forward.