PROJECTS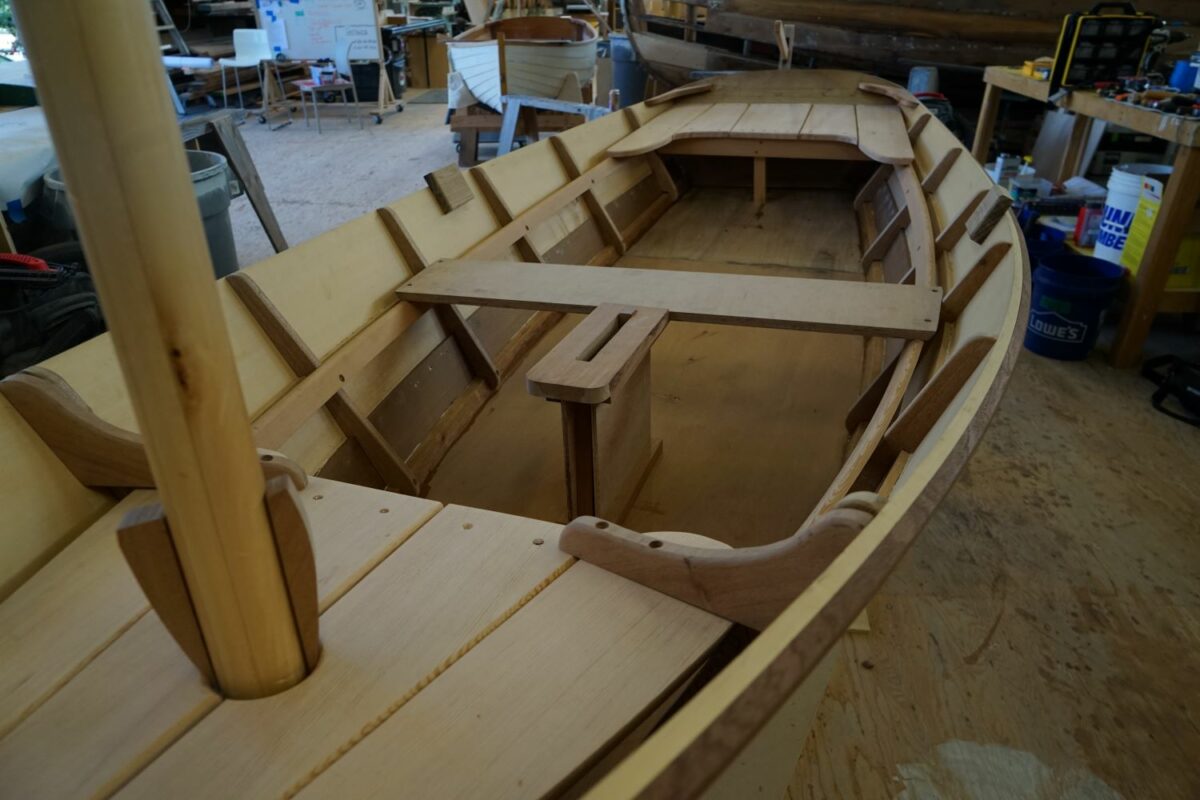 Boat Camp II
In our 2023 Summer Camp session, our youth took on yet another nautical build adventure!
They worked on a 15-foot sailing and rowing skiff, practicing modern wood boat-building techniques. Students met four days a week to learn how to mill wood, pattern, and draft parts, and even participated in labs to understand the physical principles that allow boats to float. We worked with hand tools and power tools, as well as a trusty pencil and paper. By the end of the course, our crew of youth built out the interior of the skiff, and prepared it for painting and finishing.
Big shout out to the Wood Technology Center for allowing the use of their space and tools for this specialized carpentry class!