PROJECTS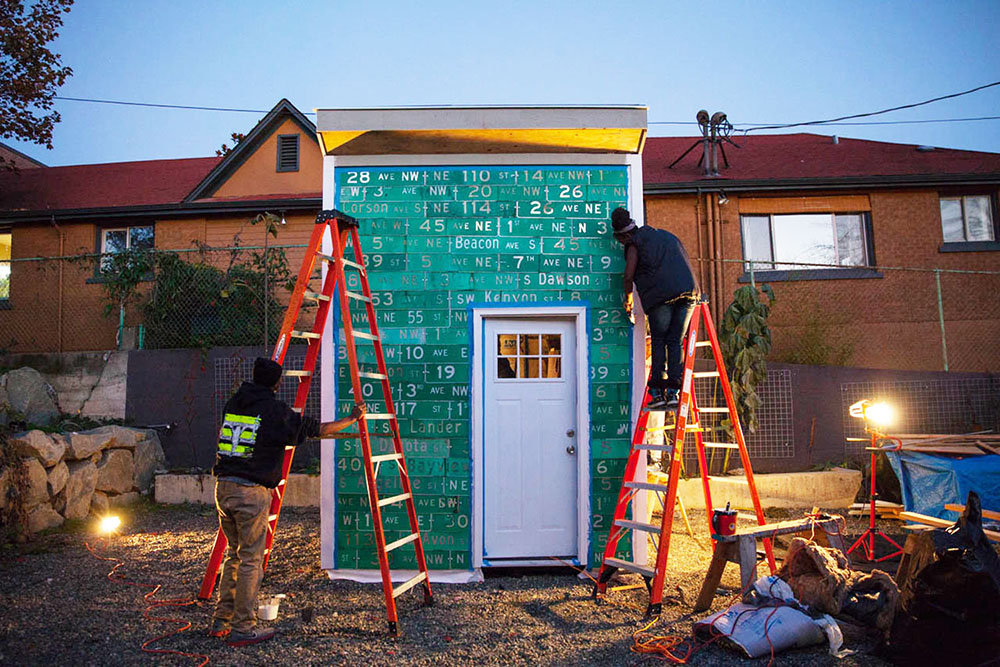 The Green House
Micah led students from the Seattle Youth Violence Prevention Initiative on this build. It was our first foray into building tiny homes for the homeless of Seattle.
This project, dubbed the Impossible City, has extended through several Sawhorse programs and has become a huge part of our yearly programming.
Students worked with professional builder Matt Rhodes (of Rhodes Creations) to come up with "The Green House", a shed roofed domicile named for its unique siding. Street signs (donated by the Department of Transportation) were used to cover the exterior walls of the house.
The Green House was installed originally at the Nickelsville homeless camp on Dearborn in Seattle's International District, where it provided shelter for several different tenants over time.