PROJECTS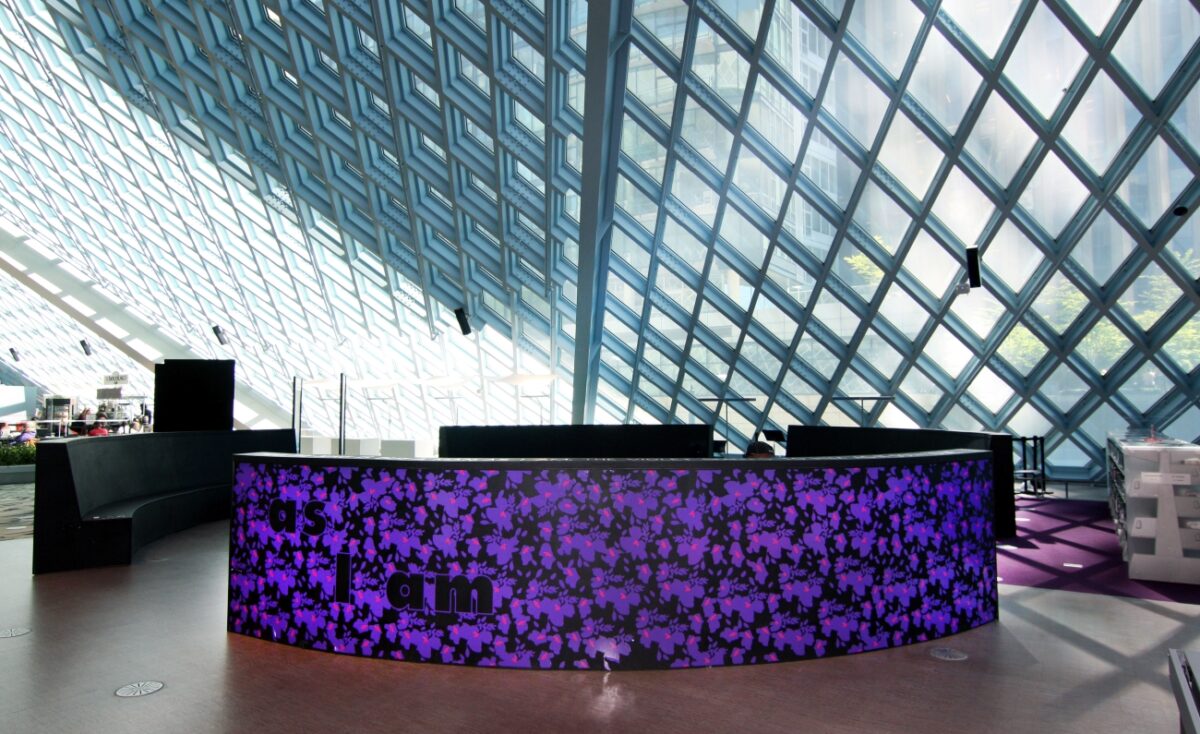 Shakespeare at the Library
Spring 2016 saw the 400th anniversary of William Shakespeare's birthday. This celebratory year brought the showing of Shakespeare's First Folio to the Seattle Public Library. SPL wanted an immersive, community-oriented aspect of the exhibit to be situated in their main lobby.
C. Davida Ingraham, community coordinator for SPL, reached out to Sawhorse to design and build a stage and exhibit. The intensive design push, coordinated by Sarah, featured the help of Davida, Kate Fernandez, and Emily Walker.
This project was built as part of our ongoing partnership with Interagency Academy, Seattle's last-chance public school with targeted interventions and innovative learning opportunities for youth. Sawhorse has developed new programming in collaboration with Interagency focusing on training students towards apprenticeship and work in the trades.
For the SPL build, students worked with Micah and builder/longtime Sawhorse comrade Matt Rhodes (Rhodes Creations) for just over a month to create a unique set of benches that double as audience seating for a stage.
Construction was finished and the stage/benches were installed just before Shakespeare's First Folio opened in March of 2016. During the opening and over the course of the exhibit, crowds could be seen taking in some of the bard's well-loved plays as performed by local theater troupes and wearing whimsical outfits in our custom-built selfie stand.
Students at Interagency were blown away by building for the library – this was one of Sawhorse's most public projects to date!