Mission, Equity, History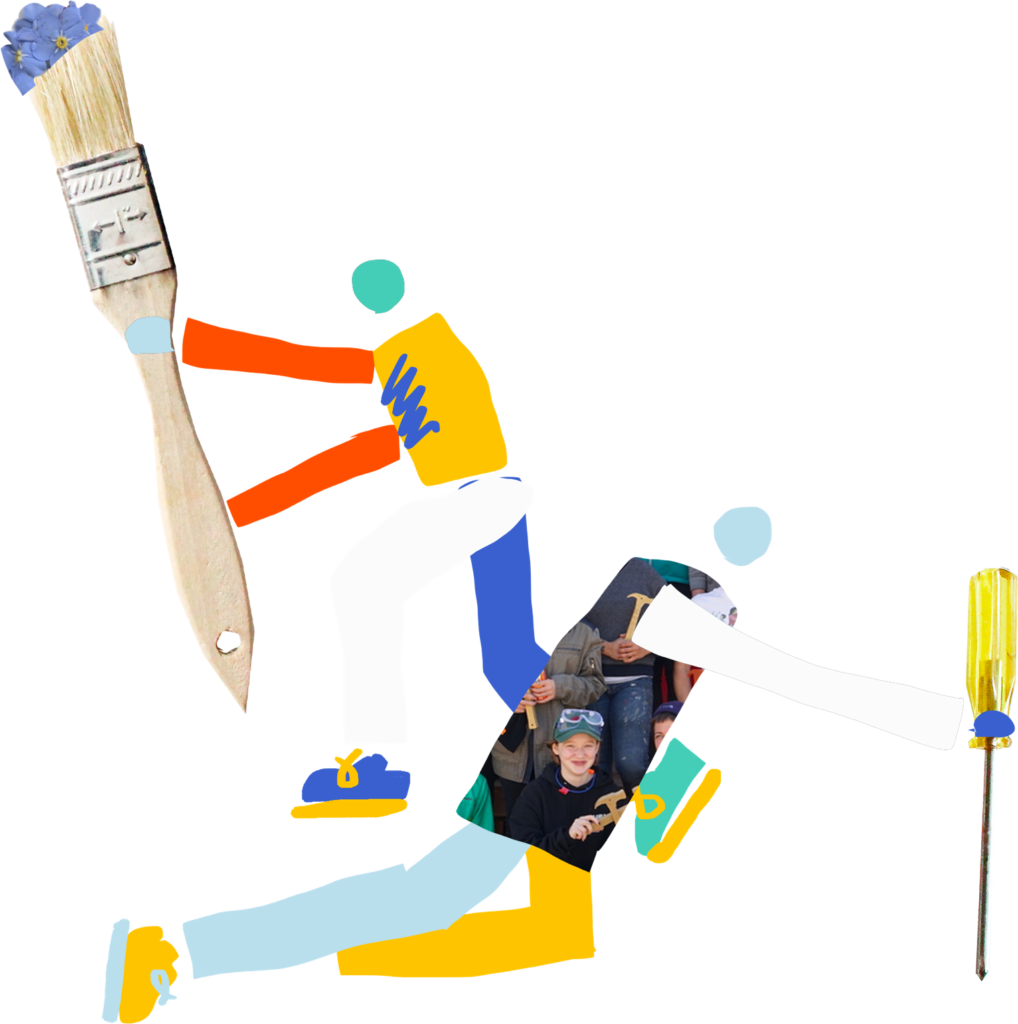 Sawhorse Revolution is a Seattle-based non-profit serving high-school students primarily from Central and South Seattle. Our mission is to foster confident, community-oriented youth through the power of carpentry and craft.
WE BELIEVE IN TRUSTING YOUR HANDS
There's a unique kind of knowledge that comes through hands on experience. It's the physical discovery of a confidence grounded in skill and self-reliance.
WE BELIEVE THAT WORK IS WORTHY
The dignity of work is a right, not a privilege. We strive to restore the virtue of work by exposing youth to the power of making.
WE BELIEVE IN EXPERTS AND BEGINNERS, SHOULDER TO SHOULDER
Teaming experienced professionals with engaged youth for hands-on experience is at the heart of what we do.
WE BELIEVE IN BEING BETTER TOGETHER
Growth happens when interactions with others inspire new ways of being yourself.
EQUITY
Sawhorse Revolution strives to see, acknowledge and identify the intersections of individual, cultural, and institutional racism and social injustice. We are inspired to create equitable change within a framework of "feet-on-the-ground" education, empowerment, and leadership, in and for our community.
All programs use a trauma-informed lens; our staff receive anti-racism training; and our Board's most robust committee is the Diversity, Equity, and Inclusion group, which is creating accountability metrics for the Board and beyond.
Our equity focus can be seen in our partnerships, community impact, student leadership, and more. We look forward to sharing our accountability metrics in the year to come.
HISTORY
Sawhorse Revolution began its incubation under Seattle's Rubicon Foundation in 2010. 3 consecutive annual fort-building summer camps at Smoke Farm in Arlington established a community, pedagogical approach of learning-through-doing, and a strong desire to develop this approach further. Fall of 2012 saw Sawhorse move into Seattle, with intention to work toward a stable and independent non-profit focused around the intersection skills and craft education, and youth and community development. Since fall 2012, Sawhorse has developed the model of rallying groups of students, volunteers, and professionals around community-based building projects, always with attention toward creativity and panache in final products. Sawhorse Revolution transitioned into independent operation in January 2015, with plans to continue our organizational development to offer more hands-on opportunities to greater numbers of youth around Seattle.
In 2017, Seattle's Human Services Department's Youth Voice, Youth Choice program, which involves more than 3000 participating youth, voted to award Sawhorse $128,500 to construct 10 tiny homes in the year and placed in city-run homeless encampments throughout Seattle. Through this generous grant, we were able to significantly expand our scope of work in the 2017-2018 school year, logging nearly 600 program hours, reaching over 200 students (a 100% increase on 2017), and engaging over 250 volunteers! Our staff also expanded to 6 people, expanding our capacity to impact youth and the community through transformative building projects.
To date, Sawhorse students have completed 57 projects, housing over 150 people and impacting a variety of community organizations across Seattle.