PROJECTS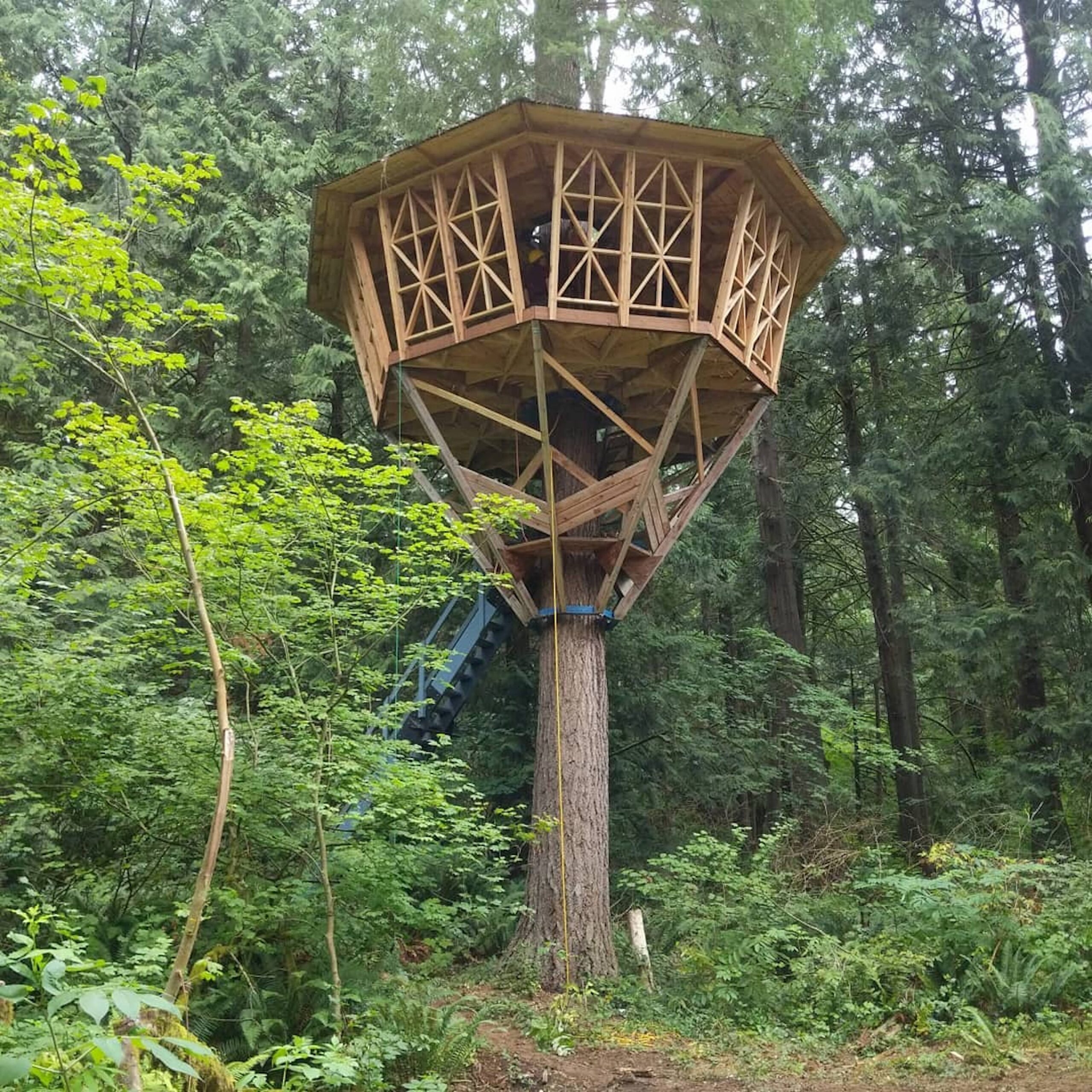 Tree House Remodel Part 2
Do something once? Why do it again? That's not how it works at Sawhorse, where everything is iteration, continuation, and a lot of fun at height and hard work. Case and point, the ongoing tree house remodel, which now has 4 summer camps under its belt. And that's just part of the spirit of Sawhorse – we throw all of our might and collective creativity at problems, and bit by bit the solution rises in its stunning form.
With a team consisting of 13 students, 2 professional treehouse builders, a whole handful of Sawhorse staff and mentors, our students had the chance to add intricate, sloping-out walls to the treehouse as the project nears completion.
All that remains? A slatted screen inside of the tree house to make the whole place visually stunning in the round.